Photo Report by Tea Guarascio – XL REPUBBLICA
This year's line-up -comprising of more than 150 performances, including concerts and DJ sets spread across 8 stages, for three festival days- is headed by the world premiere of the new show by The Chemical Brothers, and the return of Duran Duran to our shores after a 10 year hiatus. Both bands will bring new album material to their stunning live shows.
Sónar presents performances from other important figures on the international scene, including South African duo Die Antwoord,FKA twigs,Skrillex, Jamie xx, Flying Lotus, Lauren Garnier, SiriusModernselektor….
This year is also notable for twenty audiovisual and technology shows that transcend the boundaries of traditional onstage formats. The variety of music styles at Sónar 2015 is greater than ever, in a journey that travels from emotive synth-pop to new hip hop and on to trap, grime, industrial techno, conceptual dance, synth funk, experimental cutting edge, and even flamenco rave.
Die Antwoord
(Zef Records / ZA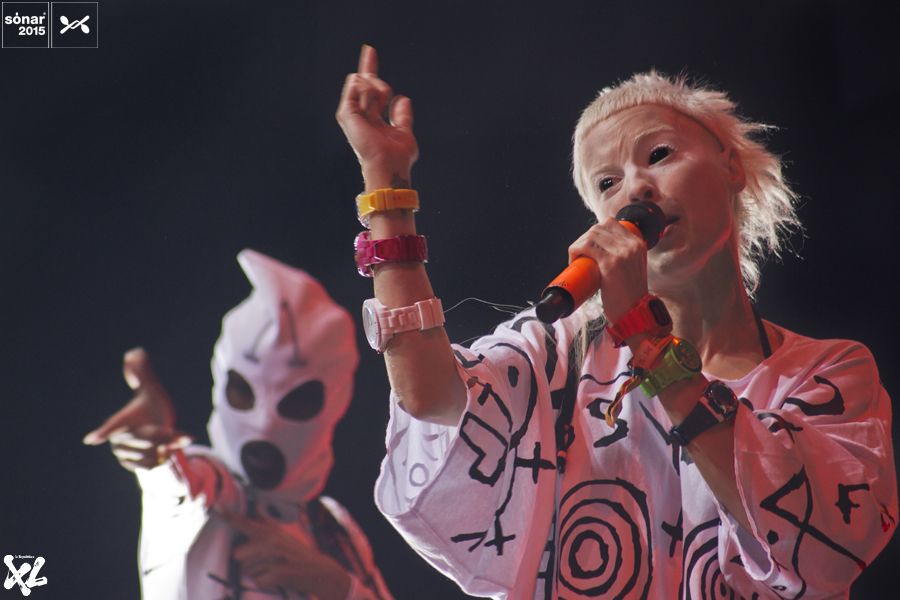 Photography by Tea Guarascio
Photo Report for Xl Repubblica
Friday 19 01:00h – 02:00h
Sónar by Night – SonarClub – LIVE
Pride of Zef
The unexpected impact of the first of Die Antwoord concert at Sónar was so immense that it was repeated the following year on the main stage at Sónar by Night in front of more than 15,000 fans. 2015 will see them return to the festival as incontrovertible stars and a group that now enjoys a global reach, something that few imagined when they broke onto the scene in 2009 via their online presence which included shocking videos, an extreme leftfield taste and working class p pp ride. Ninja and Yolandi will once again present their already impressive collection of hits with a new show that will include controversial boundary testing images as well as their typical pulsating on-stage charisma.
Champions of Zef, the subculture in the suburban district of Johannesburg and Cape Town, Die Antwoord (The Answer) might at first appear as a disingenuous or even gimmicky band, the invention of two art students eager to disturb the sanctimonious classes of their country. But thanks to politically incorrect videos and irrefutable hits like "Enter The Ninja" or "Rich Bitch", their rap-raver style became a viral phenomenon and one of the most engaging projects in recent years, appealing to the very basest human instincts. After dabbling in the world of film, the resulting images of the "Ugly Boy" video scar the retinas, while the echo of songs from their latest album "Donker Mag" still ring loud in the eardrums. It is therefore just the right time for them to return to the stage.
http://www.dieantwoord.com/
NV
(RU)
Sónar by Day – SonarDôme – LIVE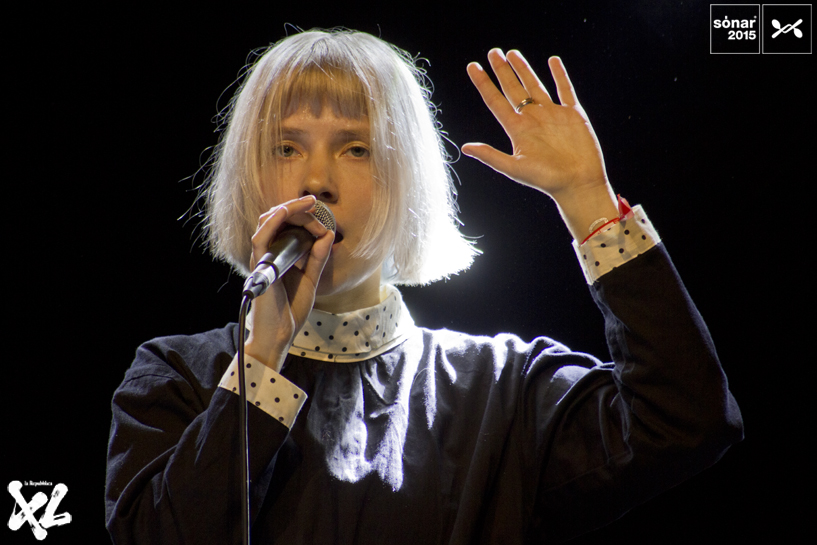 Poison sweet
Ask Kate Shilonosova to describe her music and the Moscow-based songstress will cop to a hearty '80s J-pop influence infused with the verve of the early '90s rave movement and the swagger of the new jack swing scene. It's a buoyant triple threat template that Shilonosova mashes together with a peppy energy and bright aural glow when she transforms into the artist NV; her 2013-released Pink Jungle EP charms by virtue of kittenish trilling and a bubbly production hue. When not pursuing solo endeavors, Shilonosova is also part of a scratch orchestra whose renditions are hooked around the musings of English experimentalist Cornelius Cardew.
http://www.redbullmusicacademy.com/people/nv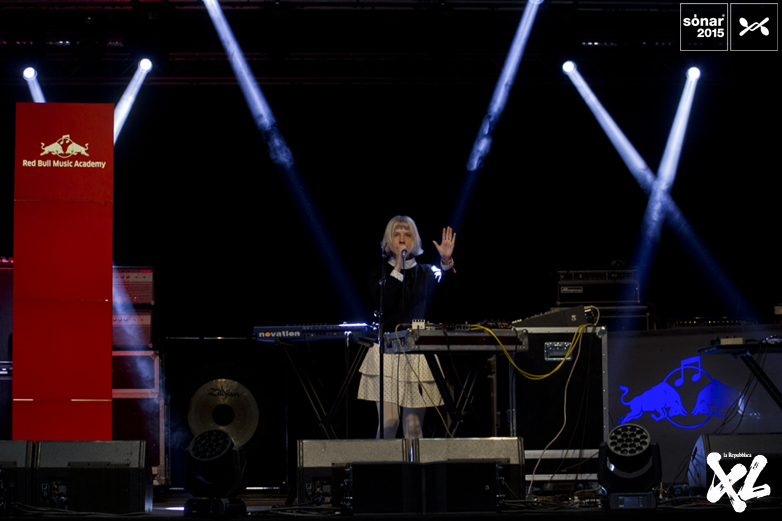 HELENA HAUFF
JAMIE XX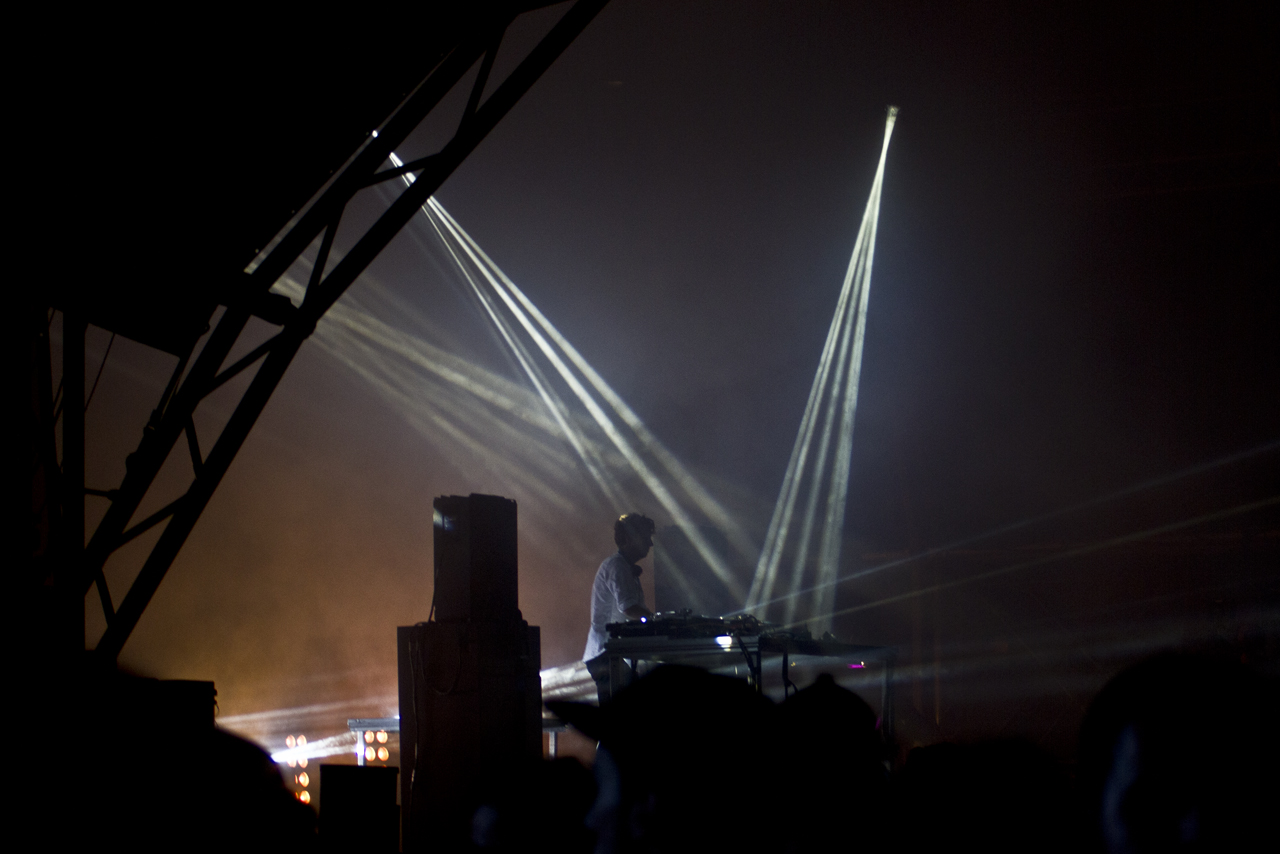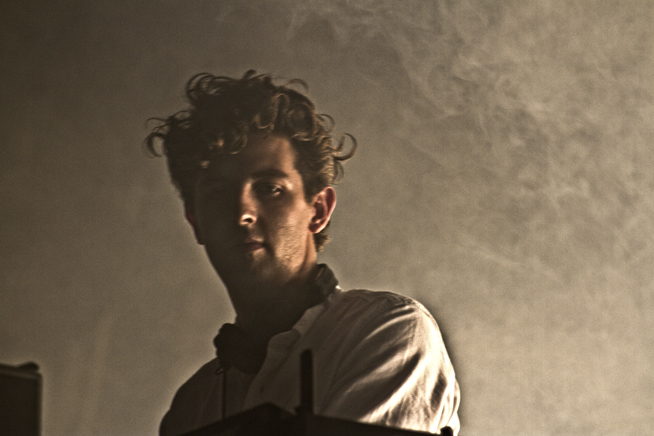 DURAN DURAN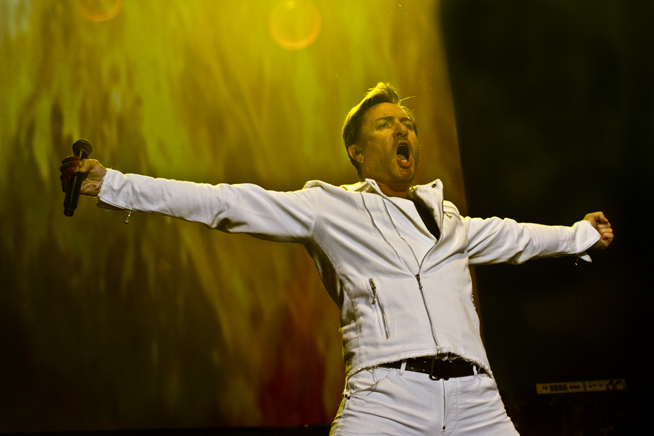 CHEMICAL BROTHERS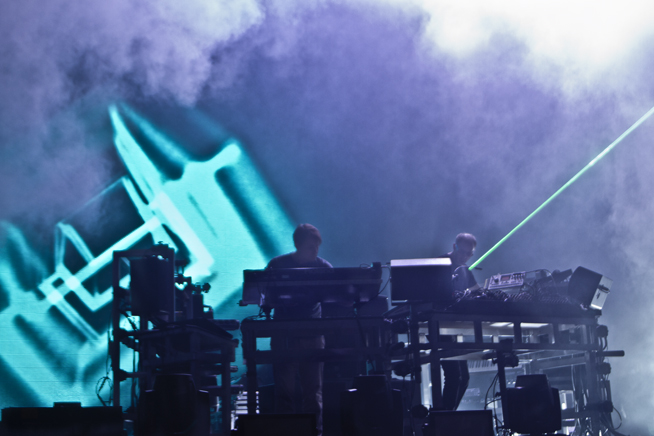 LAUREN GARNIER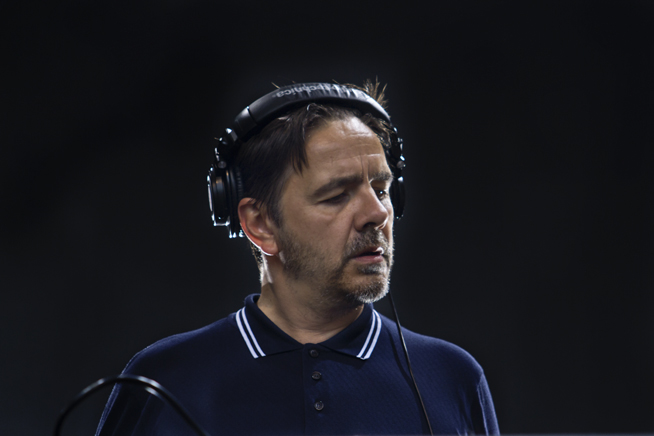 FKA twigs
SQUAREPUSHER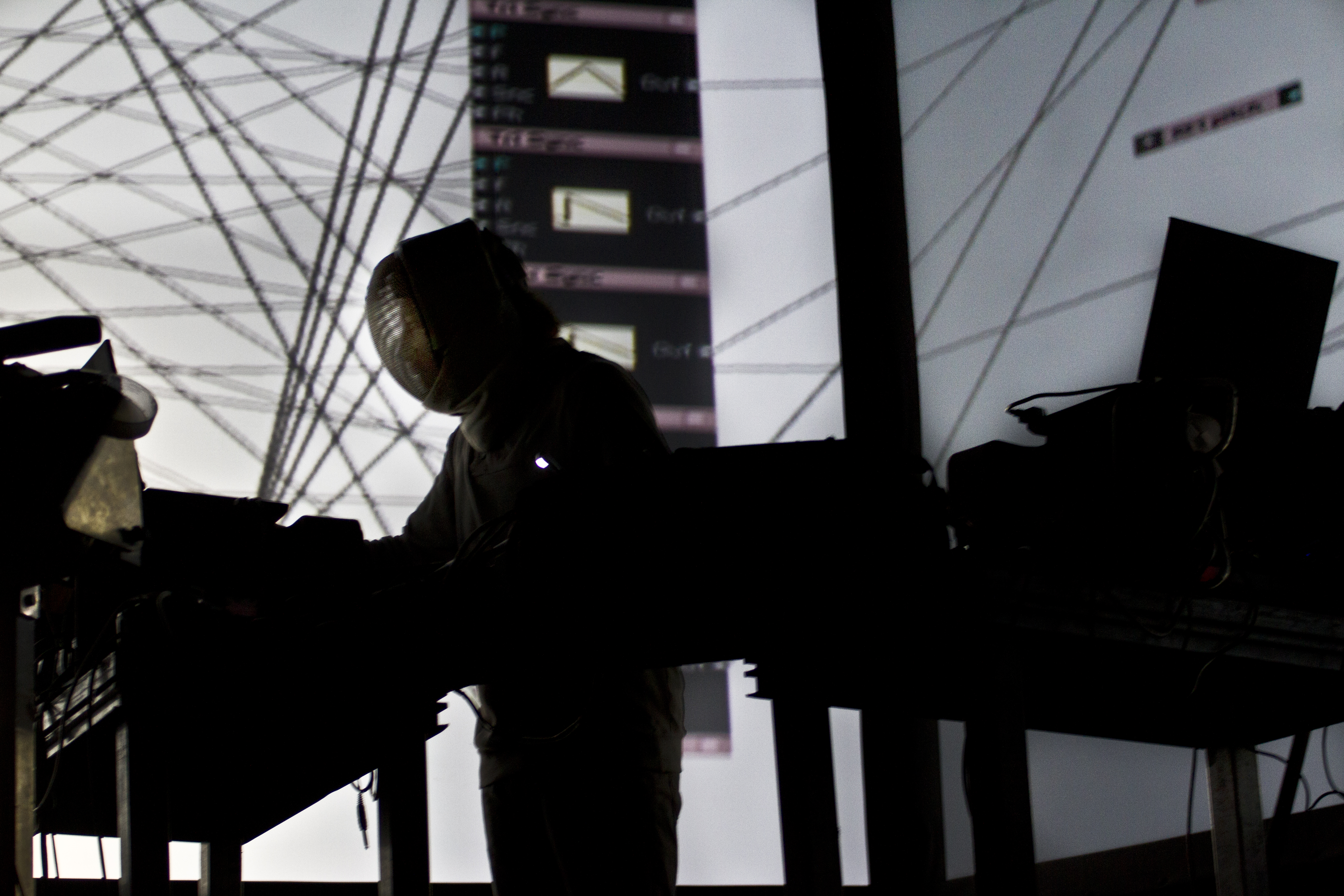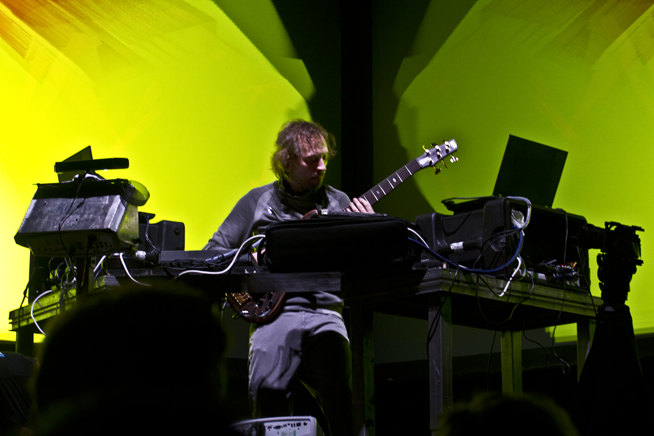 HENRIK SCHWARZ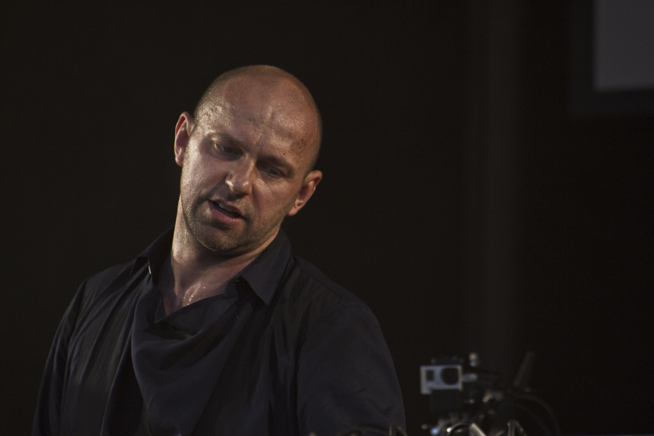 THE BUG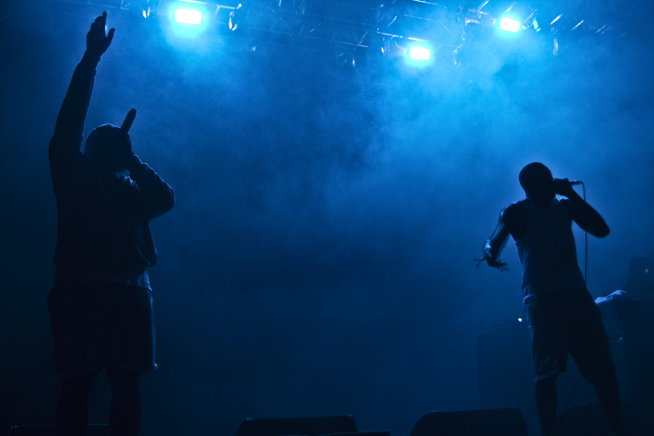 FLYNG LOTUS