The MIRA festival is an international placeholder in the visual arts calendar bringing new creations, unexpected symbiosis, knowledge transfer and opportunities to ensure musical and visual artistic collaborations are fostered.
It's a cultural event that bases its proposal in three connected areas: exhibition, divulgation and education.
The thought provoking events, held in the city of Barcelona, combine unique spaces and architecture to spread different cultural initiatives, such as concerts, installations, conferences and workshops showcasing visual and technological innovation.
MIRA encourages collaboration, enables the emergence of new projects and supports relationships from collectives, associations and individuals linked with visual creation.
What differentiates MIRA from other festivals and cultural activities, is the ability to interweave the visual and music elements to transform them into a unique and immersive experience for the public.
We want to create genuine sensory experiences.
November 15th 2014
LIVE AV SHOW: GHOSTLY ENEMIES + TEA GUARASCIO
Festival MIRA – FABRA I COATS – Barcelona
Frames of a live show in Fabra I Coats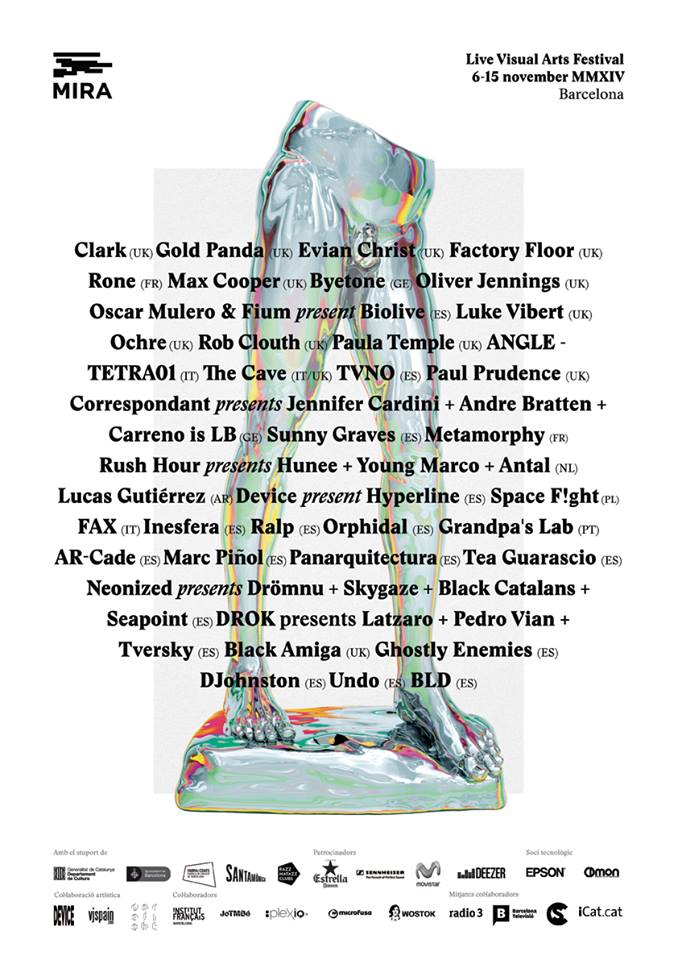 LIVE AV SHOW – BART'S – Barcelona – January 31th 2015