ASANISIMASA [ Shades of the soul ]
A piece of video art. Where anger and pleasure merge into a new being.
Direction: Tea Guarascio
Co-production: Ob-art S.L.
ASANISIMASA or the soul meanders
TRAILER
Video Dance Performance
Direction : Mistikri and Tea Guarascio
Music : Dj Mistikri (mix ethnotronic)
Dance and Choreography : Laina Fischbeck and Kynsie Serre
Video : Tea Guarascio
Duration : 60 min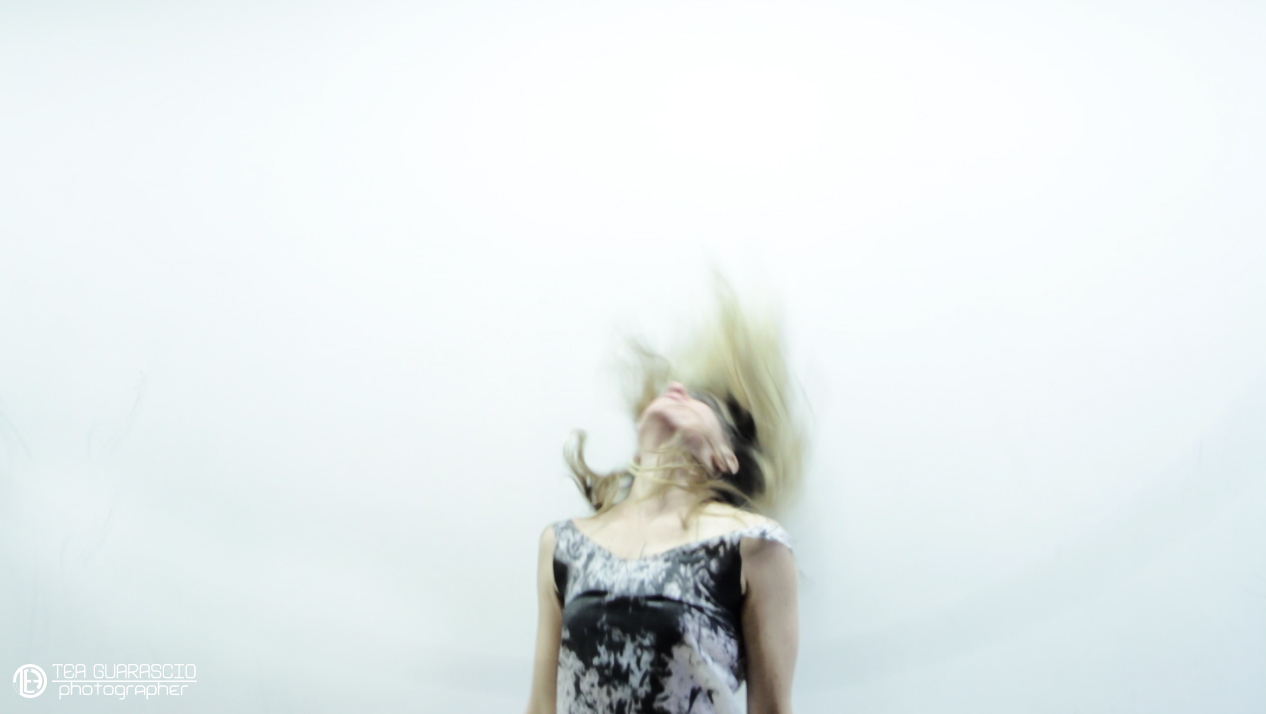 At what point do you believe that your dreams are vaster than you are ? Aren't they vaster if you leave them to hide in your shadow?
From the force of chaos and life and the infinite of the possible, the duality of the soul aspiring for a higher quest, Asanisimasa touches and embraces the blurry and dark areas of our subconsciousness through sonor, visual and physical vibration.
This intangible space where bodies are liberated, where shadow and light merges and unsettles the sight, where we shake off our taboos and our prejudices, to impact you with life.
A partir de quand peut-on dire que vos rêves sont plus grands que vous? Ne sont-ils pas plus grands lorsque vous les laissez dans l'ombre de vous-même? Regardez-vous en face et comprenez ce qui vous fait si peur…
Du souffle vital qui engendre le chaos aux méandres des possibles aspirant l'âme duel dans la quête d'un higher, Asanisimasa effleure les zones troubles d'un songe guidé par la vibration sonore et visuelle.
Cet espace impalpable où les corps se libèrent, où fusionne ombre et lumière , déstabilise le regard, ébranle nos tabous, nos préjugés pour vous bouleverser d'humanité.
Original co-creation 100% FEMALE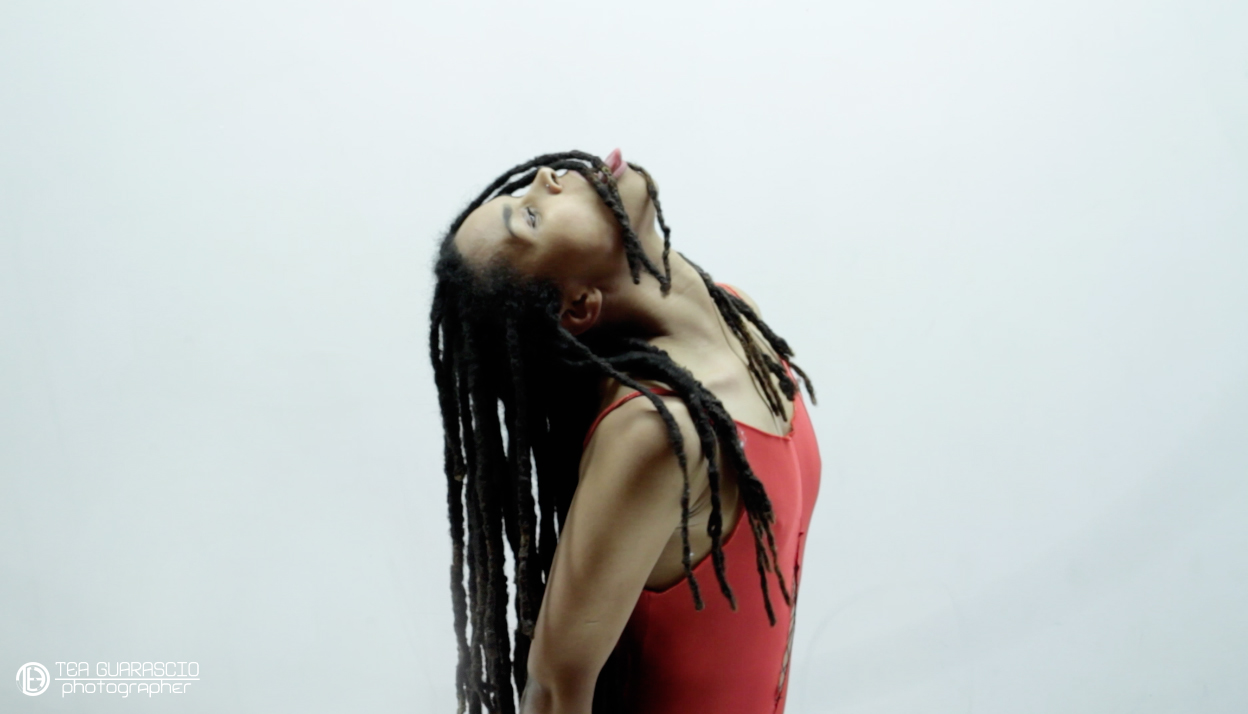 VISUAL PRODUCTION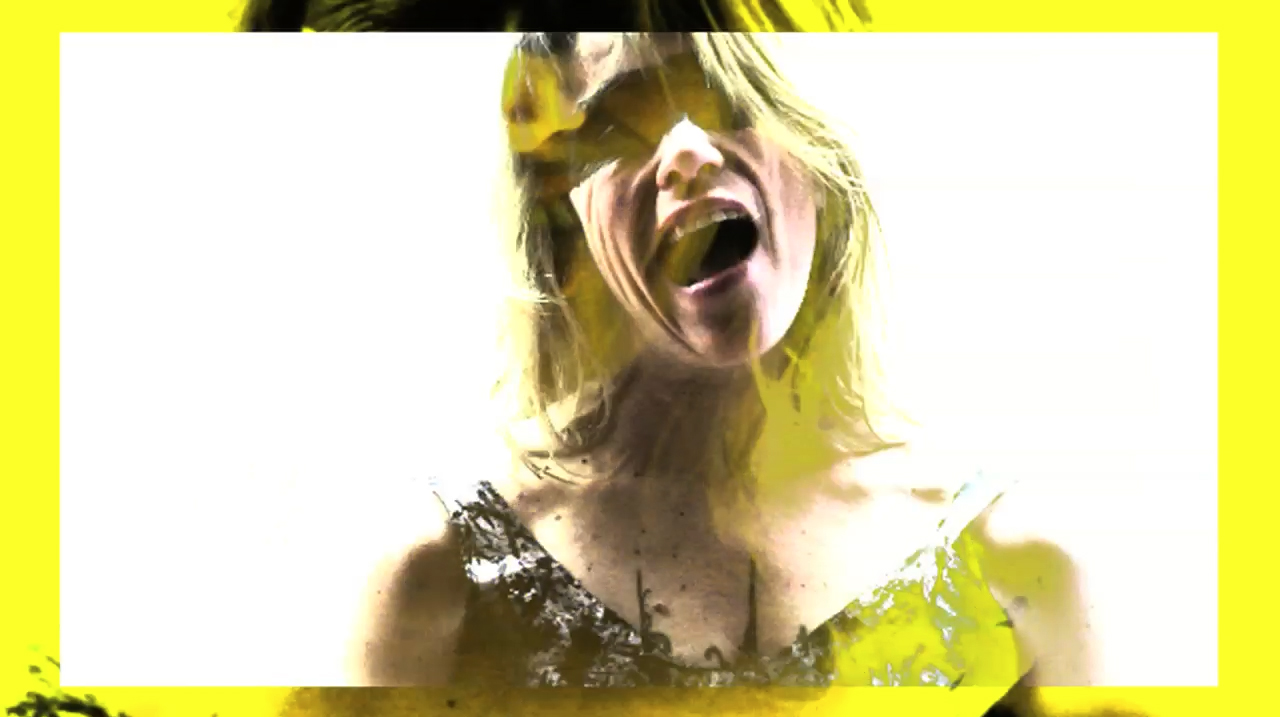 PREMIERE:
18th March 2016 – SALE DU DOME – Monêtier les Bains [ FRANCE ]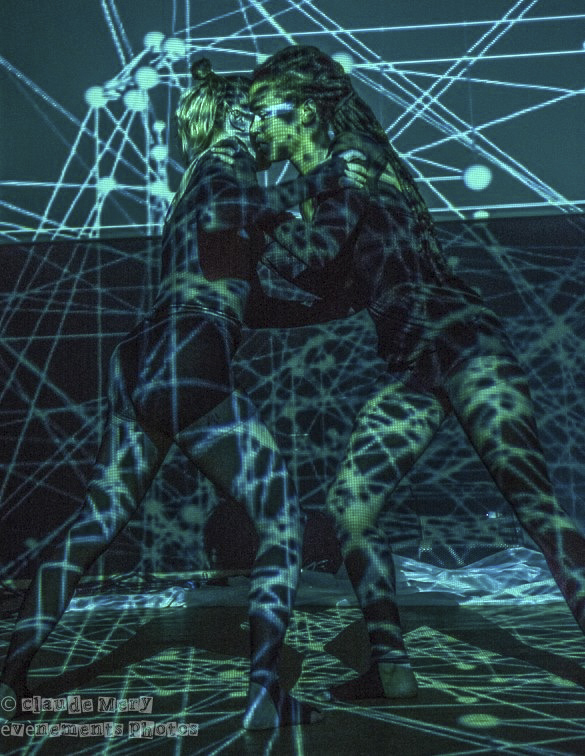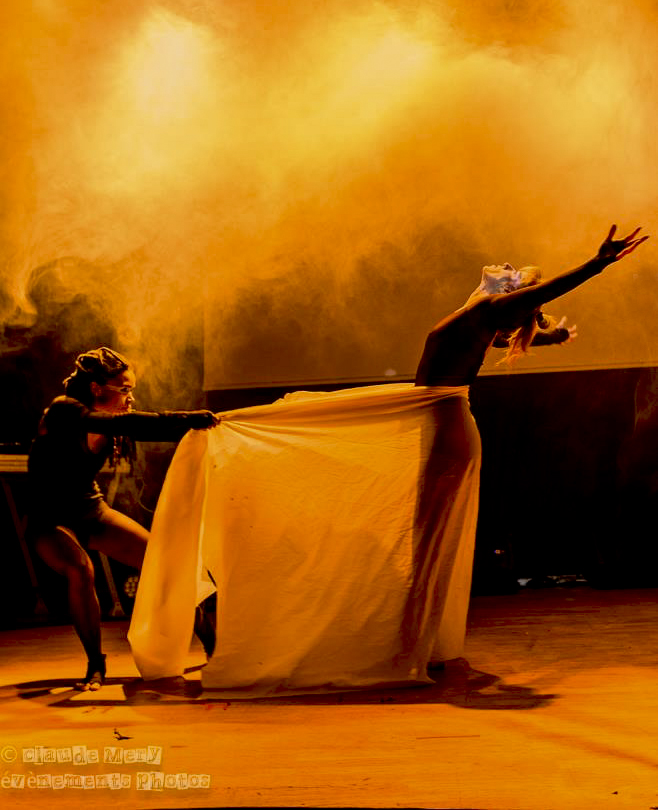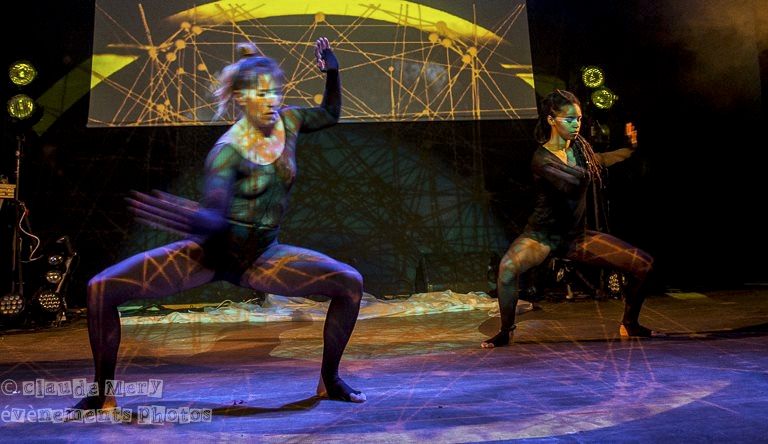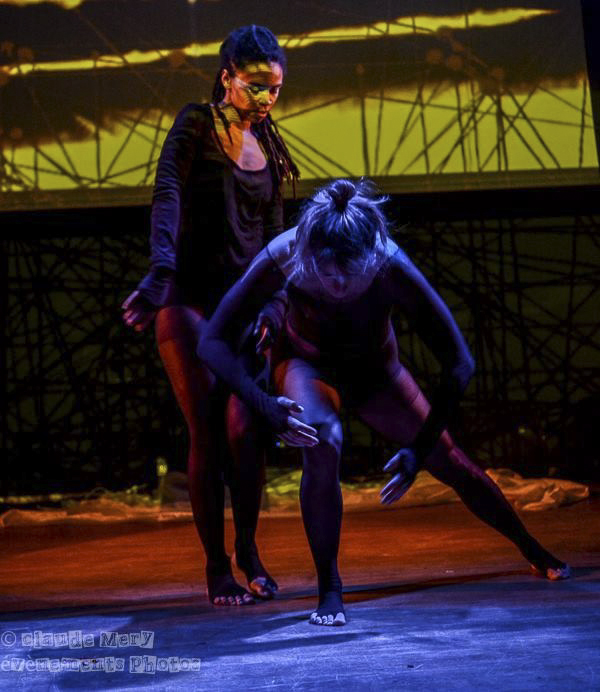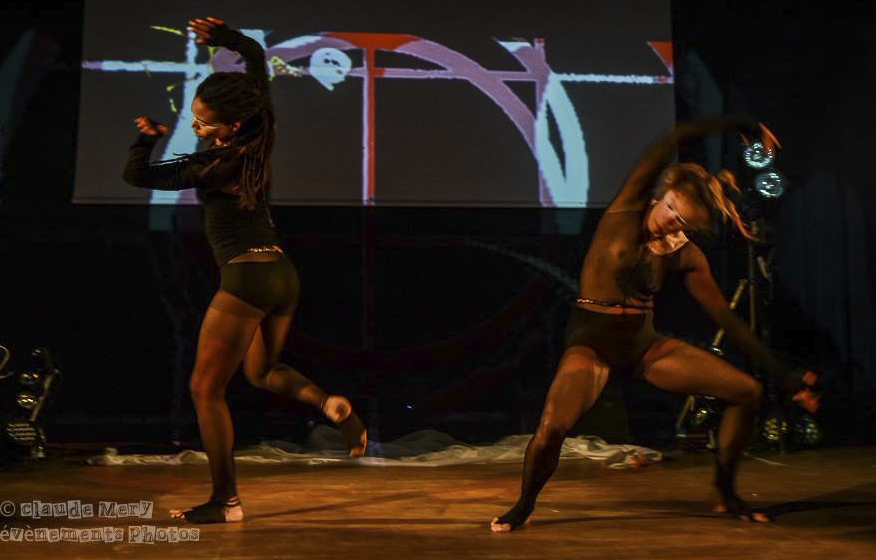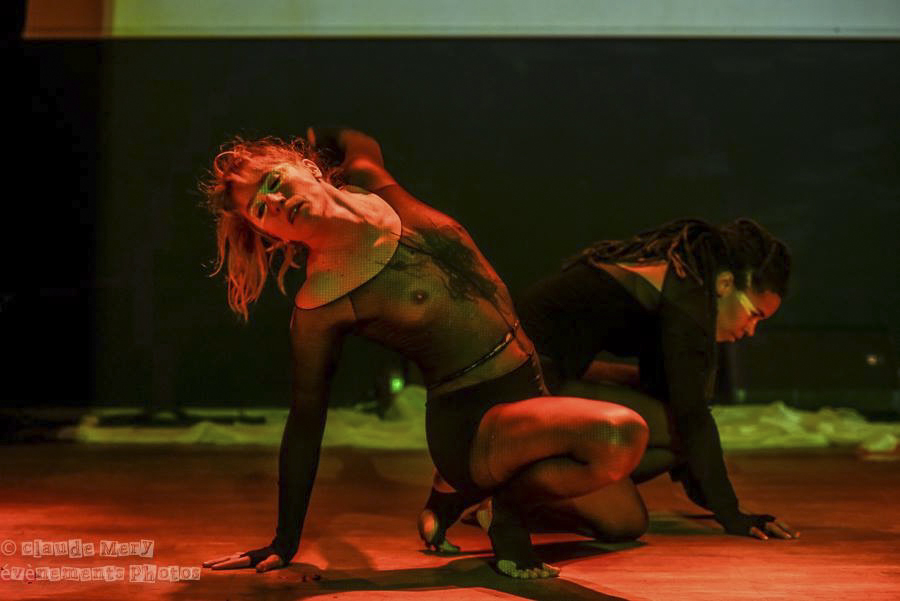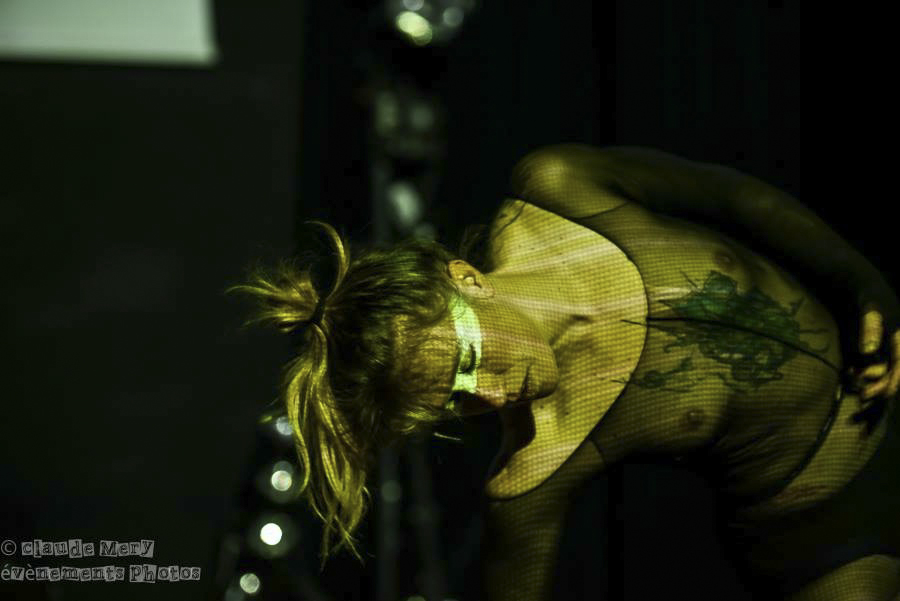 BIOGRAPHIES & LINKS ARTISTS
DJ MISTIKRI
Was on the turnables from a really young age with her Dj Dad and a massive home made sound system.
She enlarges her musical culture and selections, taking to the road of emergent music in 1995 for a long sonorous and eclectic travel with Tomahawk Sound System, and then Drop in Caravan.
At the same time she plays in different places and alternative festivals.
Still searching for music from all worldwide, with a mystic far from plastic,
MisTiKri is looking for sensations between offbeat bass, techno and ethnic influences.
She will transport you into an extravagant sound travel, tinted with ethnotronic rhythms.
LAINA FLEISCHBECK
Originally a german/american artist, is the instigator of the D.E.A.D. Company (Driving Evolutionary Artistic Dimensions) since 2003 in Rennes, France which has been her home and work base since 1998. She has performed internationally with her dance and multi-media créations to Greece, Poland, Germany, Italy, as well as the United States. As a graduate frome the University of Fine Arts of Philadelphia as a modern dance major, she then went on study and collaborate with numerous artists such as Brigitta Herrmann « Ausdruckstanz Theater », Manfred Fischbeck « Group Motion Dance Co », Masaki Iwana « La Maison du Butoh Blanc », Kenshi Nomi (Japan), Silvana Cardell, Armando Pekeno and Michelle Brown « Companhia Ladainha ».
Her roots coming from expressionistic dance, mixed with numerous influences , she has formed a unique and acute style of her own. She is actually touring with a new piece « Vibrato » in collaboration with composer/guitarist Christophe Gateau.
Faithful to her love and desire of collaborating with other artists and art forms she unites with Mistikri, Tea Guarascio, and Kynsie Serre for a challenging new project « Asanisimasa ».
KYNSIE SERRE
Kynsie started her life as a dancer in the same time she started to walk .Then progressed on to studying dance at a dance school ( Patrick Martin / modern Jazz, contemporary  and classical )
for a period of 12 years. 
Over the following years Kynsie has been self taught through her many travels and meetings with dancers from varied backgrounds. These meetings with dancers from  Hip-Hop, Kathak, Traditional African Dance, Flamenco . . . have brought their influences to her work in the world of contemporary dance.
As well as purely dancing she has been involved in the interpretation and creation of several shows with the companies Lolitas Mazoutées and Cycloplume . 
She also created her own company Les VeuveSiamoises with which she did performances combining dance and drama.
Today her work is orientated towards dance techniques that can lead to Trance and collaborations with dancers from varied horizons in order to find new forms through fusion of styles. 
TEA GUARASCIO
Anthropologist , Photographer, Multimedia Artist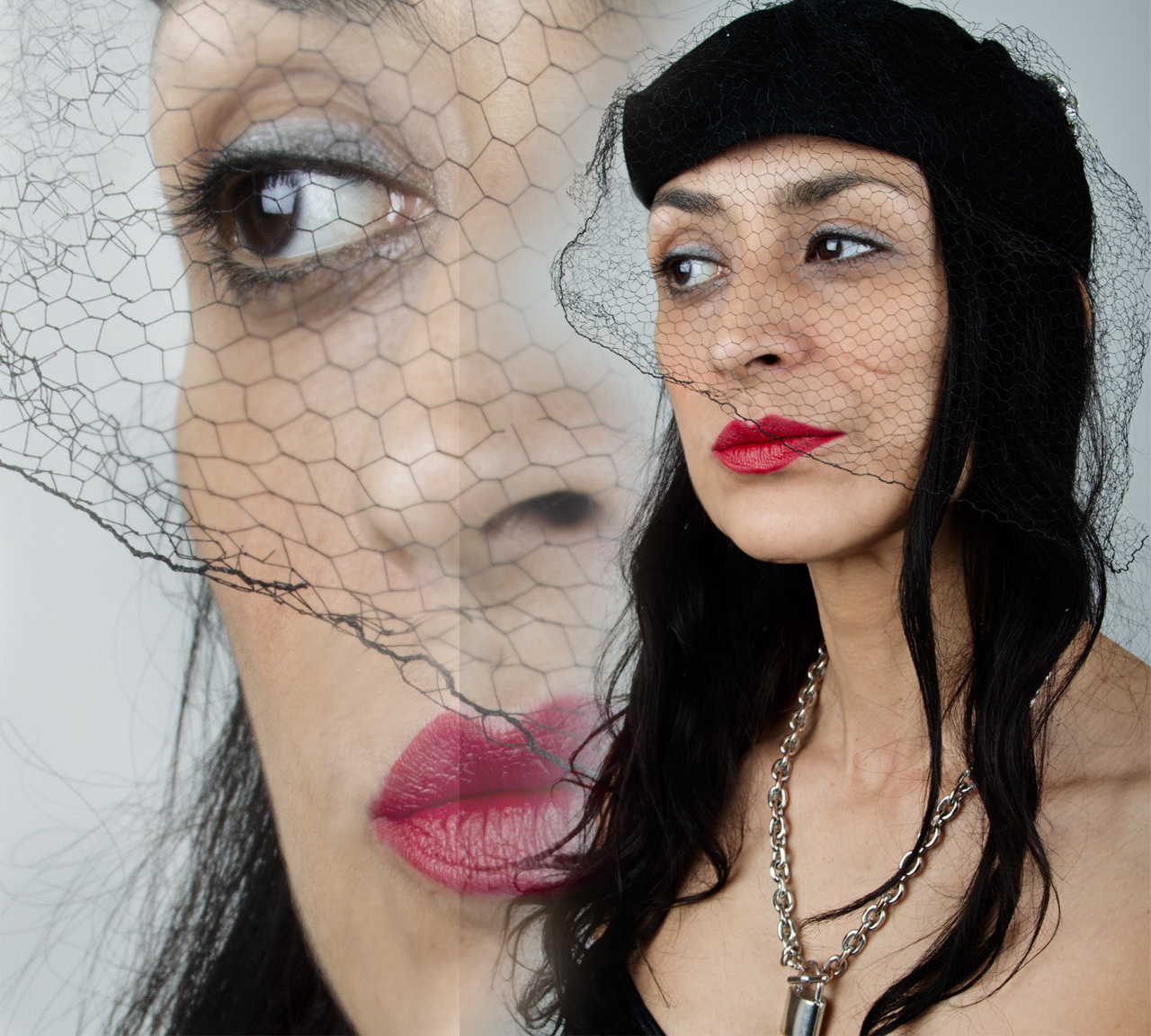 Cosmopolitan, nightlife, restless: Her heart beats at least at 180 B.P.M.
She loves experimenting within diverse media languages, avoiding any limits in her creation, until her brain and her heart stops beating.
With her personal and provocative style, She crossed the bounderies of the still image, to move into hybrid territories of audiovisual contamination: between performance, dance, documentary, 3D generative experiment, sound and any other art form.
Collaborates and publishes as a photographer for various magazines, newspapers and art books.
Rome, Berlin and Barcelona are the cities where where She realized various creations and more than a 100 exhibitions amongst photography, video art, performances and other art events.
Photography has been the first language experienced by this multi-faced artist, who found in a Body Art her own roots.
The aesthetics of Tea abounds in disturbing and corrosive pictures: In Spiegel, performance dance and pain (with Neus Suñé), as in the minimal geometric games, her audiovisual collection project , "Back to Basics", a collaborative production by 8 sound producers between Berlin, Rome and Barcelona.
All the footage she uses for her vj performances is shot by her self.
No stock video is used. She gives visuals a whole new dimension with an unique style.
Her works of video art usually treat facts related to gender, sexuality and the human body, with syncopated and hypnotic rhythm, alternating colors, speed and sound.
She's collaborating with Ob-art productions co-producer of her video art work and international labels distributor. In 2015 start to produce her first LP : KOMMEN in the same time a new evolution of her A/V Performances.